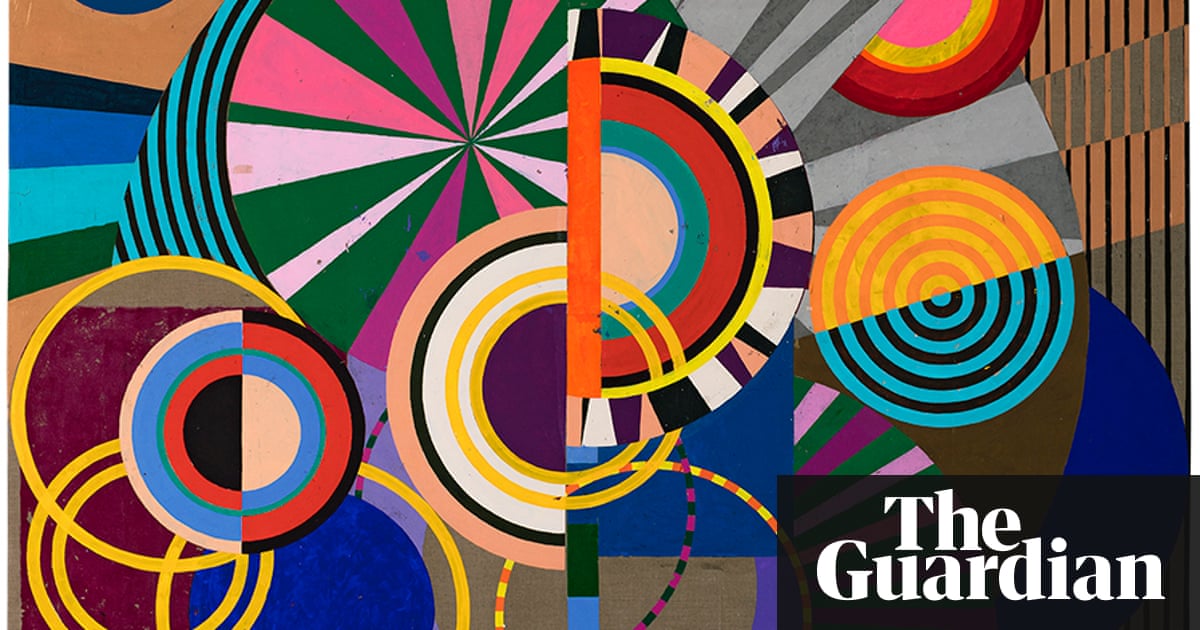 The visionary artist's most powerful sculptures go on show while a new landmark floats on a London lake and Newcastle surveys Bomberg – all in your weekly dispatch
Fri 13 Apr 2018 10.36 EDT Last modified on Fri 13 Apr 2018 10.37 EDT
Beatriz Milhazes: Rio AzulDazzling abstract explosions of colour that update the modernism of Sonia Delaunay to 21st-century Brazil.• White Cube Bermondsey, London, 18 April-1 July.
Joseph Beuys: Utopia at the Stag MonumentsSome of this visionary artist's most powerful sculptures are brought together in an exhibition curated by his collaborator Norman Rosenthal.• Galerie Thaddeus Ropac, Ely House, London, 18 April–16 June.
Sony World Photography AwardsGerman artist Candida Höfer gets a special display within this survey of the global photography scene.• Somerset House, London, 20 April-6 May.
BombergA welcome survey of one of the most powerful British artists of the early 20th century.• Laing Art Gallery, Newcastle, until 28 May.
Somewhere in BetweenExplorations on the frontier of art and science by Martina Amati, Daria Martin, Maria McKinney and John Walter.• Wellcome Collection, London, until 27 August.
Landscape With a Footbridge (c 1518-20) by Albrecht AltdorferThis eerie painting transports us to a wild medieval German landscape where you could easily encounter a werewolf, witches or death – at least, it can inspire such daydreams if you let it. That is because Altdorfer leaves the meaning of his painting open. He creates what feels like a real place, with its colossal fir tree dripping colour over a time-worn bridge. But he does not include a story or people. This is landscape as free imaginative space, a world for the eye to roam in – and as such an entirely new idea in European art when Altdorfer painted it.• National Gallery, London (113) add
Tracey Emin combined a travellers' love letter with a Brexit protest in her new installation I Want My Time With You at London's St Pancras International railway station.
Irish artists are making a stand in the abortion referendum debate
One 'war artist' infiltrated the strange world of arms fairs
Christo is building a new London landmark – made of oil barrels
Rowan Moore considered the changing fortunes of two London landmarks
We looked forward to the Design Museum's Azzedine Alaïa fashion show
The shortlist for the BP Portrait award 2018 was announced
… while Serbia is forced to rethink its monument to space flight
In Chicago, Otobong Nkanga casts an African eye on western attitudes
We took another look at Seydou Keïta's portraits from Mali